Giving Back
Sharing With Our Communities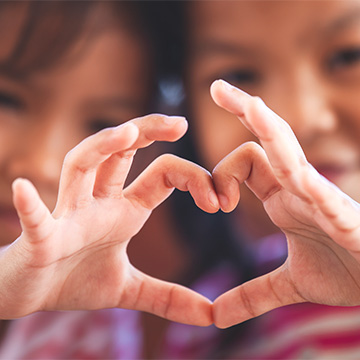 We feel it's important to be involved with the community around our schools. That's why we highly value our partnerships with local organizations and events and enjoy giving back to the community through donations and sponsorships.
School Wide Sponsors
St. Jude's Children's Hospital: Each April our schools promote and organize a Trike-A-Thon event to raise awareness and funds for St. Jude's Children's Hospital. Their mission is to advance cures, and means of prevention, for pediatric catastrophic diseases through research and treatment.

Diaper Drives: Each July, our schools collect diapers for an assortment of organizations throughout the community around their location. Since 2015, we have been a partner with the Kent County Great Start Parent Coalition. Diapers and wipes donated are provided to a food pantry for distribution to families in need.

Muscular Dystrophy Association: Each August our schools organize a Hop-A-Thon to raise awareness for muscular dystrophy through resources from the Muscular Dystrophy Association (MDA). Usually an MDA representative visits the school, sometimes with a child diagnosed with Muscular Dystrophy, so the child can speak directly to their peers about how the disease impacts them in ways young children can relate to and understand. MDA is the nonprofit health agency dedicated to curing muscular dystrophy, ALS, and related diseases by funding worldwide research. The Association also provides comprehensive health care and support services, advocacy, and education.

Food Drives: Each November, our schools collect non-perishable items for local food pantries. In Grand Rapids, we love to volunteer to pack lunches for local children at Kids Food Basket.

Holiday Giving Initiative: Each year, our locations work closely with Toys for Tots, The Salvation Army, or another organization to help make a few children's holiday seasons a little brighter. Our schools are all drop-off sites for the donation-based program.
Caring For Those Who Care
We're also here to take care of our own. The LCG iCare Foundation was established to support dedicated team members through short-term financial assistance should they experience severe hardships and/or emergencies, including natural disaster, fire, domestic abuse, funeral costs, and eviction prevention.
Our foundation was inspired by the passion and good wishes of our employees to reach out to those in need—that are also closest to home. Team members contribute in many ways, such as a regular payroll deduction. Want to learn more? Visit the iCare Foundation.