Enriching Each Child's Experience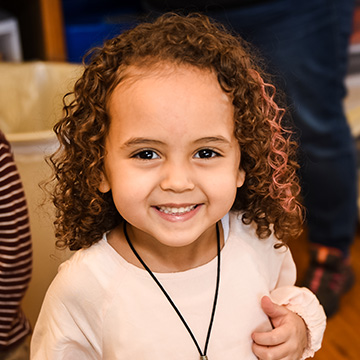 At our schools, we provide a variety of enrichment programs to give your child a well-rounded, developmentally appropriate environment to grow, learn, and thrive. The following programs enrich each child's experience and are included in the weekly tuition rate.

Fun 'N' Fit Movement Education: Our proprietary fitness curriculum for children, 12 months to 4 years, is designed with individual age groups in mind. Utilizing our age-specific, state-of-the-art playgrounds (or our gym in inclement weather), Fun 'N' Fit targets specific milestones through engaging activities.

Gymnastics/Dance/Fitness: Our centers partner with a mobile gymnastics and fitness program that utilizes our spacious activity rooms for a quality fitness and nutrition program. Children individually build self-confidence and learn healthy habits such as healthy eating, enough rest, and plenty of exercise.

Tech Time: Tech Time features developmentally appropriate lessons that are enjoyed by 4- and 5-year-olds. Math and phonics skills are reinforced with typing games while children learn computer readiness and digital citizenship, technology skills essential for future school success.

Spanish Club: Spanish Club is a program that is integrated into our classroom circle time that introduces the language to 3- and 4-year-old children once a week. Research has shown that young children are more capable of learning two different languages simultaneously.

Music Appreciation: A fun, interactive music program makes regular visits to our schools. We explore musical instruments, sing, dance, and learn about rhythm and sound. Musical experiences create a sensory rich environment while promoting higher cognitive thinking and reasoning.