Honoring Your Service
Committed to Military Families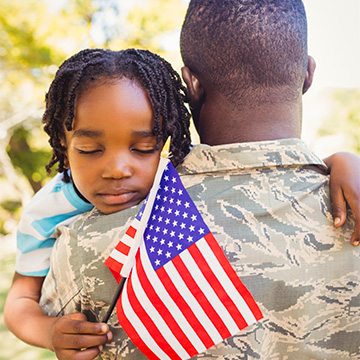 Part of our commitment to working families includes special consideration for the active duty heroes throughout our child care network. We are honored to support military families and their little heroes-in-training by providing a safe place for children to learn, grow, and play.

Active duty military families are always welcome and, to show our appreciation for your service, may qualify for a 10% discount on tuition. In addition, families may also receive assistance from Child Care Aware of America and the USDA Child Care Subsidy.

Our goal is to give you peace of mind, by meeting all your family's needs.